Welcome to Green Day Solution
Green Day Solution is the only French manufacurer of golf course accessories.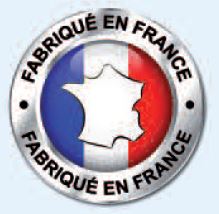 Our product are design by Golf owners, Directors, GreenKeepers, Teachers, Referees, Gardeners, Players. So that our accessories answer to several requests : technic, ergonomic, economic, esthetic.
We have a production factory near lyon with an injection press workshop, another extrusion line workshop and also a third workshop for finishing process. Our main office, located in Montluçon - center of France, we have our central warehouse and our printing, cutting and engraving workshop.
En page catalogue & Docs, vous pourrez consulter notre catalogues ainsi que nos documentations promotionnelles.
in the contact page, you will find our Postal adress, phone and email adress